Vertical Blinds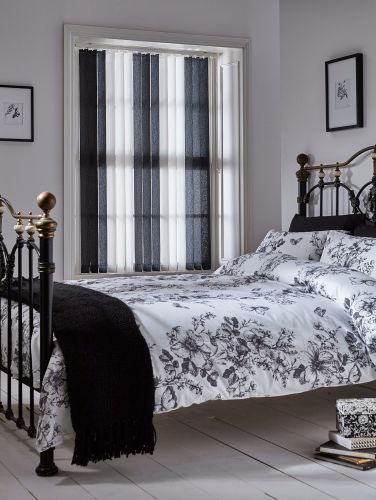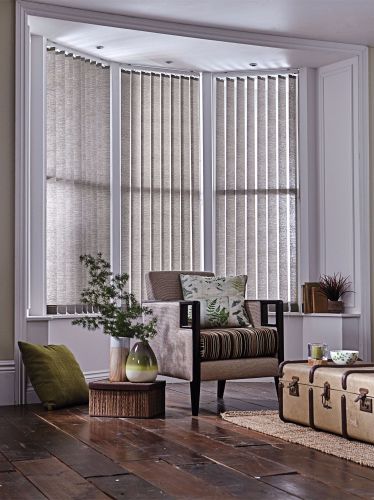 Vertical Blinds
For the home, office and business.
Easy to use and versatile, the vertical blind is probably one of the most popular types of blinds due to the practicality of the product allowing them to be installed for numerous functions in just about any kind of room.
The blind can be drawn neatly back to the side. Or the louvers maybe rotated through 180 degrees allowing light into the room yet still maintaining privacy.
Our vertical collection consists of many fabrics and designs in contemporary colourways. There are plains, Jacquards, suedes, and woven designs.
Our vertical fabrics maybe washable, dim out, blackout, or flame retardant and are available in 89mm or 127mm width.
We offer a choice of headrails in either white or silver.
All our louvers are sewn.
We offer a choice of white or black weight and chains.
Ridgid Louvers - The contemporary alternative to fabric louvers these are solid pvc strips free hanging with no weights or chains available in a range of designs and colours.
Our selection will present a stunning wall of colour to any room immediately transforming the look.
We are happy to assist in personalizing your blind by introducing different colours and textures to your blind to meet your exact requirements and individual style.